Research Seminar on Chinese Volunteering for the SDGs and the Plan of Action Held Successfully in Beijing
Date:2017-06-14 Visitors:7592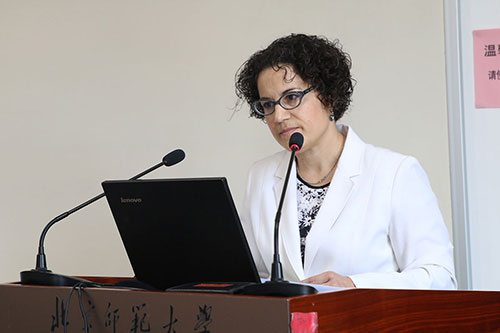 Asia-Pacific Regional Manager of UNV, Ms. Manon Bernier, Speak at the Opening of the Seminar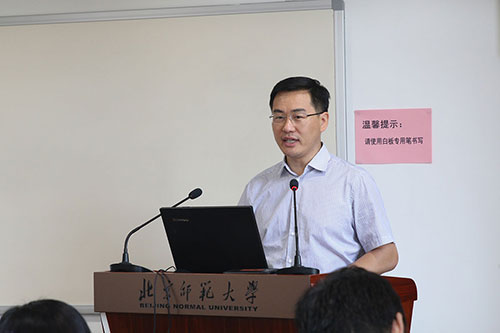 Deputy Secretary of Beijing Youth League Guo Wenjie Speak at the Opening of the Seminar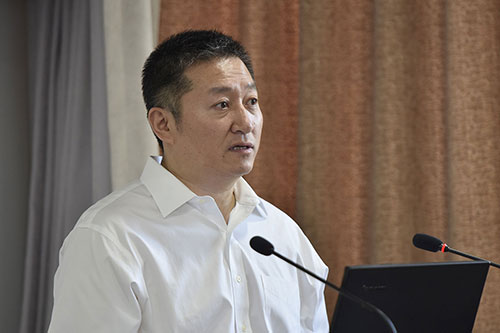 Deputy Director of the University Affairs Committee of BNU, Dean of the School of Economics and Resource Management of BNU, Professor Guan Chenghua Speak at the Opening of the Seminar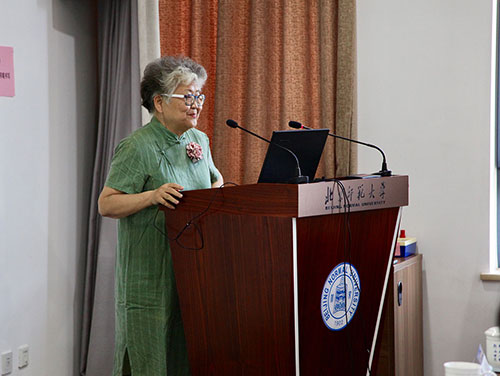 President of Beijing Volunteer Service Development & Research Association Professor Lu Shizhen give presentation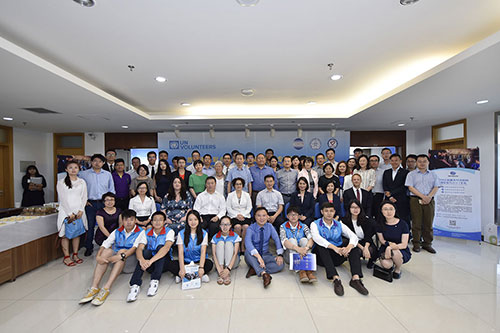 Group Photo
  The Research Seminar on Chinese Volunteering for the SDGs and the Plan of Action was held successfully in Beijing on 9th June. This seminar is jointly organized by Beijing Volunteer Service Federation (BVF), United Nations Volunteers (UNV), China International Center for Economic and Technical Exchanges (CICETE) and Beijing Normal University (BNU). The Asia-pacific Regional Manager of UNV, Ms. Manon Bernier, the Deputy Secretary of Beijing Youth League, Mr. Guo Wenjie and the Deputy Director of the University Affairs Committee of BNU, Dean of the School of Economics and Resource Management of BNU, Professor Guan Chenghua attended the seminar and spoke at the opening ceremony.
  Over 90 Representatives of international organizations, public sector, research institute, volunteer organizations and private companies, who are from Beijing, Hong Kong, Sichuang and Guangdong attended the seminar. The aim of the seminar is to have a discussion over popular topics of the volunteer research in China, to summarize the contribution of volunteerism towards SDGs, and to explore the new model for cooperation in the future.
  President of Beijing Volunteer Service Development & Research Association Professor Lu Shizhen, Professor Tu Qin of Beijing Normal University made presentation upon 'Outline on Volunteer Service Research in China' and 'Study on Economic Value of Volunteer Service' respectively, which provides up-to-date data to the global volunteer research from the perspective of developing countries.
  Representatives from Beijing, Sichuan, Guangdong and Hong Kong gave presentations on 'Internationalization of Volunteer Service', 'Cooperation Mechanism in Disaster Relief' and 'the Innovation in Volunteer Management' respectively. Scholars also talked about the current state of volunteer service organizations, policy environment, practical experience in internationalization of volunteer activities, and innovation in social development. Besides, experts shared successful experience in volunteer service but also discussed the current issues.
  Participants reached a consensus that the development experience of China's volunteer service can be taken example by other developing countries. Yet the range and depth of research require further development. Therefore, network and platform should be built to enable information sharing and promote international exchange. Besides, there is a necessity to build up an international volunteering Alliance, to strengthen fundamental research in volunteerism, to gather resources, to intensify the partnerships, and to explore how to facilitate 'People to People Bond' under the 'Belt and Road Initiative', thus contributing to the SDGs.