BVF invited to present on 2017 Common Future Summer Orientation Training for International Volunteer Group
Date:2017-07-04 Visitors:7564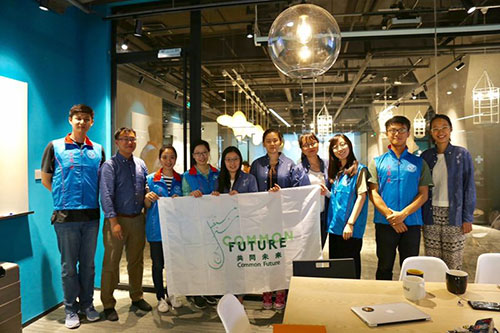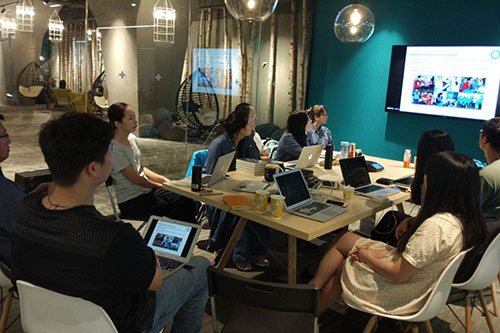 2017 Common Future Summer Orientation Training for International Volunteer Group was held on 3rd July in Beijing, bringing BVF representatives, Dai Yanan – the author of Life Partner, and Wang Weiwei - former CCTV chief correspondent to Syria, to communicate and discuss the in-site situation in Middle East and the approaches to inspire children through art, nature and life. BVF presented the "ActionSprout" project and BVF introduction in the orientation.
  Common Future international volunteer group aims to promote cultural exchange and mutual communications through the Belt and Road Initiative, promoting overall cooperation on international volunteering between Turkey and China, and to facilitate social integration of Turkish public and Syrian refugees, which highly corresponding to the objectives of BVF project of Strengthening China's Involvement in the Development of International Volunteer Service through South-South Cooperation and the Belt and Road Initiative. Common Future and BVF also share preliminary needs on the procedure, capacity training and publication of "ActionSprout" project.
  According to Common Future, the selected 6 international volunteers will be deployed to Hatay and Gaziantep province in Turkey on 4th July, providing volunteer service on arts and physical activities including calligraphy, painting, handcrafting, Kungfu and excursion. They will also cooperated with Chinese donors including Uniqlo, Qiuhongzhai, Jieli Publishing House and Peking University, to distribute clothes, ink brushes and picture books to every child in need. Volunteers will also visit IHH, BBRC (Building Bridges for Refugee Children), Hayat Destek Demegi, Chinese Embassy, China-invested enterprise, local media and other public organizations.